Billbergia kautskyana - BRBS Member Trade (201208)
Full ovaries, looks like a selfer.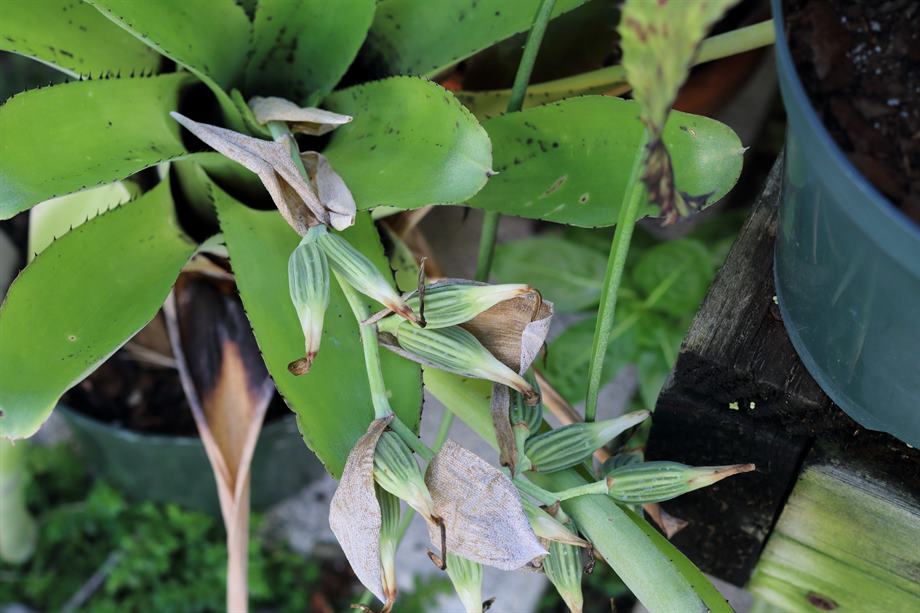 First Flowers.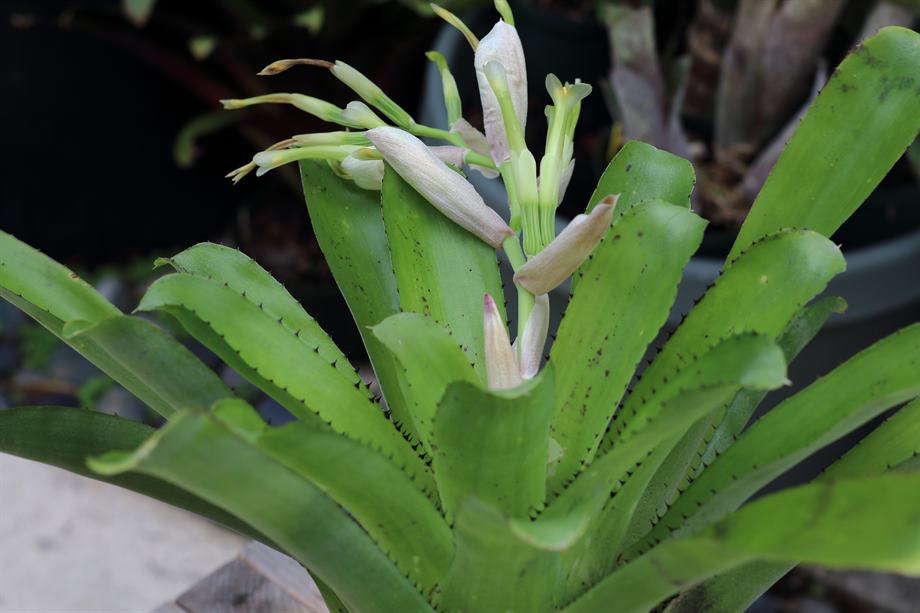 Notes:


This appears to self set seed. Will have to grow them out a bit to be sure.
Found reference to this plant being seen in habitat in old BSI journal article, An Excursion to Domingos Martins, Brazil, where it is described by Leme as "with its unique white inflorescence".